GruntLordRyan Idea's
I play a lot of Sins of a Solar empire and found your game today on Kick starter.
Reference images:
Star Wars ships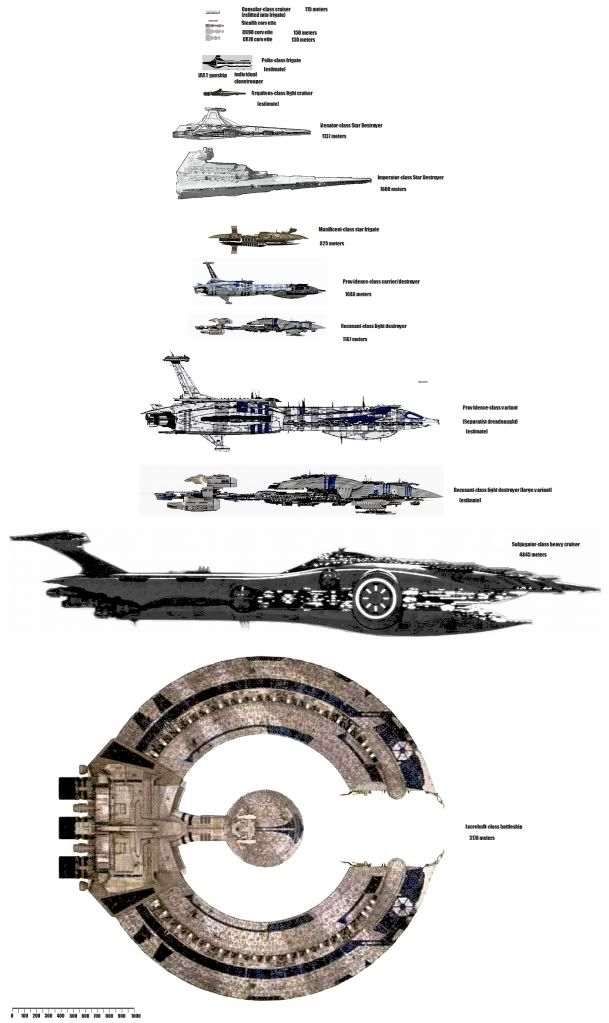 Dead Space ishimura
I've always been thinking up Ideas to go along with space rts games, Books, and movies.
One of my ideas is a colony titan class ship (titans are sins of a solar empires largest ships/larger then capital class ships). a long cylinder section which is a rotating colony and the forward and mid section of the ships body. a large forward Ion cannon type weapon on the front that rotates and looks like star Wars hoth's cannon and two smaller ones on the sides behind the colony section. A massive hanger section in the back before the engines. two extended observation and sensor platforms from the hanger section like star wars episode 3's droid command ship where the chanceler was held. then on the sides of the rotating colony are armor/shield factories like the sides of the ishimura's. The ship has a large population and produces enough resources to maintain a small fleet. it has the ability to mine astroids or build facilities for mining scanning, or deep space fortresses. The ship is very slow on maneuvering but can jump a number of systems at once or travel a large distance when going in a strait line. Ship can be damaged to the point where it can not operate anymore. once defeated can be repaired or captured.
Another idea I have is from the game Divinity Dragon commander. in the game your character/ruler goes around his ship talking to his citizens, Generals, Advisors, traders, Mercenaries, politicians, and ambassadors. The character/players decisions when talking to these people can effect moral, production, movements, trade, research, and a number of other things. this could help deepen story, lore, etc.
It would be interesting if you could have space fortresses like in sins of a solar empire. You can build one per system but costs as much as a whole fleet. there could be a wide range and variety of fortresses like a lunar base, asteroid, Massive man made fortress (sins style), death star class, etc. (do not expect anything like a death star for it would be an unfair advantage.
Will there be a black market or pirates? would be interesting if there was Ai Controlled mercenaries, and pirates to hire or fight. they could be a mix of the races vessels, miscellanies ships, etc.
Thats it for now on my ideas.